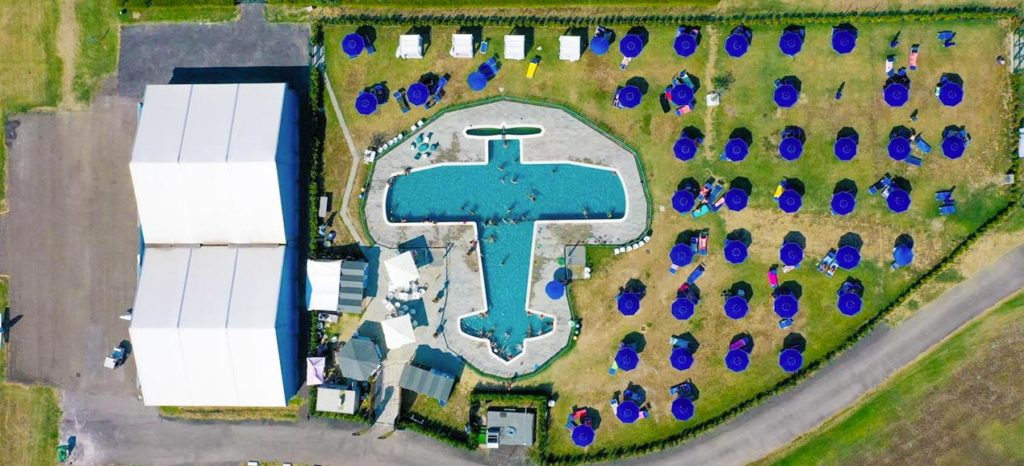 At the Flyozzano Airfield, you can find a wonderful pool, designed and built in the shape of an airplane!
This facility, unique across Europe, will let you to enjoy an amusing atmosphere, with services, sunbeds, beach umbrellas, bar and a lot of fun for adults and children alike.
Furthermore, a lot of events are planned, from aperitifs to animation and poolside concerts.
CONTACTS
Luciano – +39 338 8154340
Thomas – +39 327 5810260

Follow us on FaceBook