"SOFFI DI VENTO" RESTAURANT
There is a restaurant at FlyOzzano Airfield, for a pleasant break or meetings between pilots and visitors.
In order to provide an ever more superior service, we are proud to introduce our new restaurant "SOFFI di VENTO", run by the Bergami Family.
Under the new management, in addition to the restaurant, you'll also find a café, where, in beautiful spring-summer days, you'll be able to sit in the open, under the awning in front of the restaurant or under the mulberry tree.
This restaurant's cuisine will be the one typical of our region, which is widely known and appreciated.
Reservation is recommended, by calling +39 051-795192 or +39 331-5830325
Closed on Sunday evenings and Mondays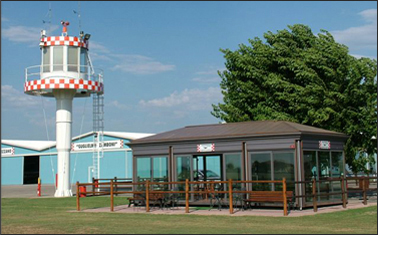 On the side of the runway a cosy metal and glass gazebo has been provided for short rests. Air conditioned and furnished with couches, tables, chairs, and TV set, it will soon be fitted out with a small bar, allowing customers to be served under the mulberry tree.
---