Some hotels nearby FlyOzzano Airfield were selected which can provide interesting solutions to travelers.
---
Eurogarden Hotel

Located south-east of Bologna, at the foot of the green Bolognese hills, near the main arterial roads which allow guests to move easily in any direction, Eurogarden Bologna is a modern four-star hotel built in 1999. It offers 72 rooms with all comforts and built with attention to detail, managing to satisfy even the most demanding guests, who are used to traveling and need efficiency, convenience and comfort. Only a few minutes away are golf courses and the "Strada dei vini e dei sapori dei colli d'Imola" (Wine and Flavour Roads in Imola's hills), full of small historically interesting villages and perfect destination for exciting day trips.
Address: Via dei Billi, 2/a - 40064 - Ozzano dell'Emilia (Bo)
Phone: +39 051 799163
Fax: +39 051 6521740
Website: www.eurogardenhotel.com
---
Bed & Breakfast Alla Corte del Picchio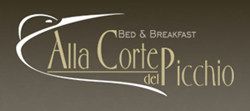 A new dwelling, surrounded by green countryside, is born near the medieval village of Castel Guelfo di Bologna, through an accurate renovation of a country farmhouse.
A watchful eye for style and a focus on comfort and high quality of service allow us to offer the warmth and care for Guests that has always marked our family's tradition. The ideal place for work and leisure stays, far from the city's confusion and easily reached from anywhere!
Address: Via Picchio, 1 - 40023 - Castel Guelfo di Bologna (Bo)
Phone.: Tel. +39 0542 670139 - Cell. +39 333 6122198
Fax: +39 0542 670153
Website: www.allacortedelpicchio.it
---
Dulcamara Bio Holiday Farm

Easy and country hospitality is without doubt our dominant mark. This aspect, surely dictated by a life choice, simplifies a more direct and sincere, but always respectful, contact with our guests.
Our bio holiday farm lies amidst the green hill of Parco Regionale dei Gessi Bolognesi e Calanchi dell'Abbadessa, in a fascinating landscape defined by the typical "calanchi" (eroded and bare clay hills), woodlands, grasslands and fields, near several naturally and historicaly/archeologically interesting sites.
Address: Via Tolara di Sopra, 78 - loc. Settefonti, Ozzano dell'Emilia (Bo)
Phone.: +39 051 796643
Fax: +39 0542 670153
Website: www.coopdulcamara.it
---
Bed & Breakfast Viale dei Tigli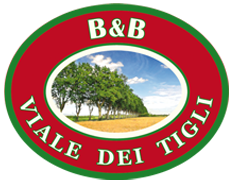 B&B Viale dei Tigli is a building from the '60s, lying half-way through on the historical avenue that leads to the medieval village of Castel Guelfo di Bologna. The furniture we have chosen for our guests is a mix of designs from the '70s, coupled with an English-style reinterpretation, which makes the bedrooms, the bathrooms, the large living room and the billiard room functional and welcoming. In summer and spring, our guests will be able to enjoy pleasant and relaxing moments in the garden and have breakfast under the gazebo. Out B&B also features a large private carpark and free Wi-Fi connection everywhere.
Address: Via Stradone, 19 - 40023 Castel Guelfo (Bo)
Tel.: +39 348 7638749
Website: www.vialedeitigli.com
---
Palazzo di Varignana Resort & Spa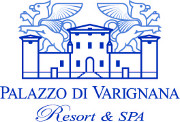 Palazzo di Varignana Resort & SPA overlooks the hills of the village of the same name from Villa Bentivoglio, dating back to 1705. Only 19 km from Bologna, the Resort features 90 large suites, a 300 m² naturally lighted Conference Centre, Varsana Spa, a 1800 m² Wellness Centre with massage rooms, 3 of which are Spa Suite, internal bathing pool and whirlpool, sensorial showers, sauna, steam bath and large outdoor pool. Two Restaurants: Pool & Lounge Bar, an informal poolside location, and Gourmet Il Palazzo Restaurant, hosted inside Villa Bentivoglio with elegant and discreet settings.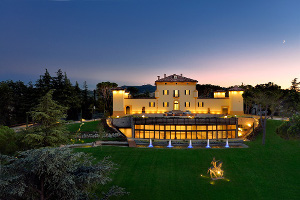 ---
LOCANDA SOLAROLA +39 ACCADEMIA
Locanda Solarola lies in the immediate country around Castel Guelfo di Bologna, within a really beautiful and silent garden, with an outdoor pool and solarium.
The hotel offers 15 unique rooms with all comforts: equipped with vintage furniture, wrought iron beds, Persian carpets and floral-patterned hand-wowed tissues, they create a peaceful home-like atmosphere.
WiFi is available in the rooms and in public areas.
Inside the property, you can find a traditional restaurant and a Verace Napoletana pizzeria.
A cordial and experienced staff will help you live a 360° experience, both inside and outside Locanda Solarola.

Address: Via Santa Croce, 5 – 40023 Castel Guelfo di Bologna (Bo)
Phone: 0542 670602
Website: www.piu39accademia.it
---