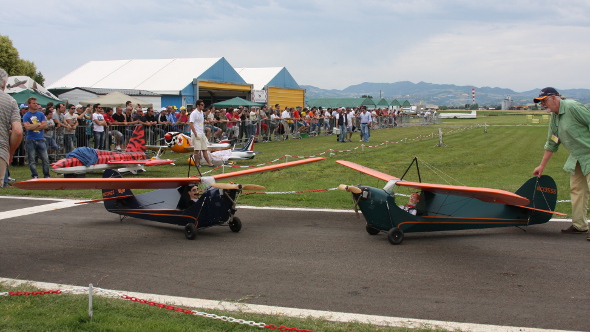 OZZANO AIR SHOW 2016
"Cielo e Volo" e "Radio Model Show" 2016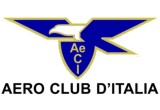 IMPORTANT ANNOUNCEMENT
With deep sorrow, I'm forced to announce that the 27th editions of CIELO e VOLO and RADIO MODEL SHOW, even if already published and confirmed, won't take place.
I'm even more sorry in giving such an announcement, since this year, in the already established date of June 4th, there would have been a great show by Frecce Tricolori, which would have given a breath of renewal to the event, the Airfield, Ozzano and all the Bologna district, in addition to being an out of ordinary happening.
All my gratitude goes to the President of Aero Club d'Italia, Sen. Giuseppe Leoni, who pleaded with Aeronautica Militare in order to achieve this offer, which, unfortunately, we have to refuse.
All my thanks must also extend to Ozzano's mayor, who realized the importance of such an event and immediately offered all his help in managing and advertising this meeting.
Unfortunately, due to health problems, I cannot anymore withstand the management of these meetings, which requires a non-trivial attention and daily work for several months.
Even our friend Paolo Dapporto, original creator of these two events and tireless historical organizer, stated that, without my help, he can't keep working on this and doesn't want to.
My personal thanks also go to Vito Preti, who in the latest month did his best to try and save both Cielo and Volo and Radio Model Show, throwing himself, with good will and commitment, in a venture previously unknown to him. In the end, however, he had to resign due to lack of time for this heavy organizing, given the big engagement his own firm, Cirrus Aviation, requires.
It's really a pity… Cielo e Volo and Radio Model Show had became, through the years, the two most important and awaited yearly events of our aviation… and now they are over.
Thank you President Leoni, thank you Gen. Cacciatore, thank you Roberto Gianaroli, thank you Rodolfo Biancorosso, thank you Rinaldo Gaspari, thank you Paolo Dapporto, thank you Rossana Reginelli, thank you Vito Preti and special thanks to all the boys from AVIS in Ozzano, in addition to all those people who, for several years, helped and followed us.
SKYLINE S.r.l.
Aviosuperficie di Ozzano "Guglielmo Zamboni"
Gianni Zamboni